Cantilever Racking is commonly used for storing long products such as timber and steel. Our cantilever racking is also ideal for the vehicle salvage industry.
Cantilever racking enables your products to be stored over various levels which enables easier product selection and reduces the need to stack products on top of each other. The design of the cantilever rack ensures clear access for loading and unloading by fork lift truck or Side loader.
Our standard system can be up to 10m high and with a max loading of 2,000kg (UDL) per arm.
Our cantilever arms are bolted to the upright and are adjustable to 76mm, 100mm and 152mm vertical pitch. The columns are punched both sides for easy conversion to double sided.
Our cantilever racking is painted black and orange as standard but can be any colour on request. We also supply our cantilever racking fully galvanised for outdoor use.
Please contact us for details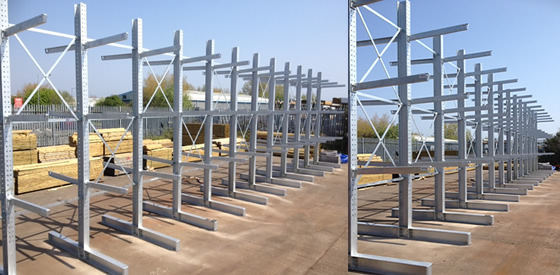 Recent Jobs – Cantilever Racking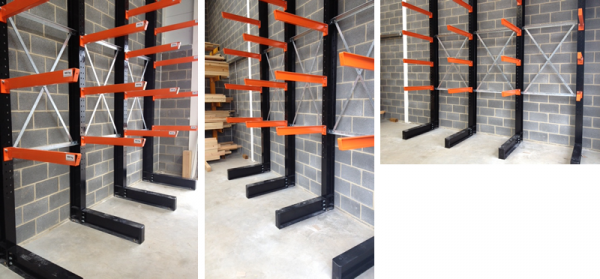 Talk to us
AGR Racking Limited
Unit 1
2 Timber Street
Dalton Lane
Keighley
West Yorkshire
United Kingdom
BD21 4LD
Tel: +44 (0)1535 669209
Fax:+44 (0)1535 609959
Have a Question?
If you have a question or a comment, please send us a message using the form below, and we will get back to you as soon as possible

Comments or questions are welcome.