Vertical Racking
Vertical Racking is commonly used for storing lightweight timber, pipe & Steel products, ideal for retail environments.
Our systems are available in 4 standard sizes 1.5m, 2.8m, 3.6m and 4.2m with a loading of 1,000kg per linear metre.
These systems are designed for vertical storage, enabling more efficient use of floor space.
Each Vertical Rack comes with infinitely adjustable bolt on dividers
Our vertical racking is painted black and orange as standard but can be any colour on request. We also supply our vertical racking fully galvanised for outdoor use.
Please contact us for further details.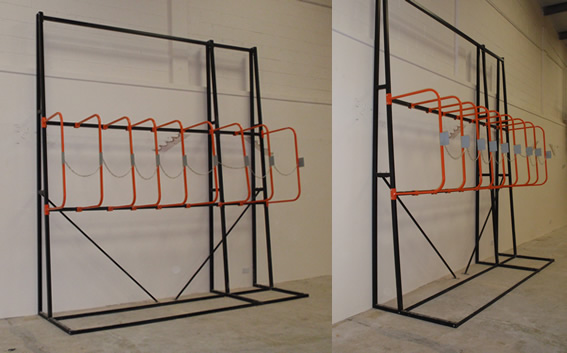 Bar Racks
Bar Racks are free standing racking systems used for storing lengthy light weight products. The arms on the bar rack system are infinitely adjustable to suit your requirements.
The bar racks can be supplied single or double sided, painted or galvanised.
Please contact us for further details.
Pallet Racking
Our pallet racking can be designed to provide storage solutions for varying pallet / product sizes. We aim to maximise available space to give you the storage/pallet locations you require.
We can supply all major types of pallet racking.
Please contact us for further details.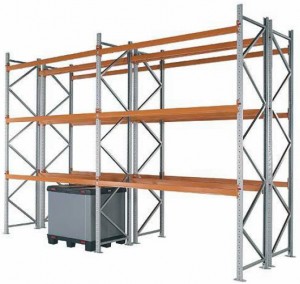 Other products
We offer storage bins and stillages, safety barriers, industrial handrail and rack corner protectors. Please contact us to discuss your requirements.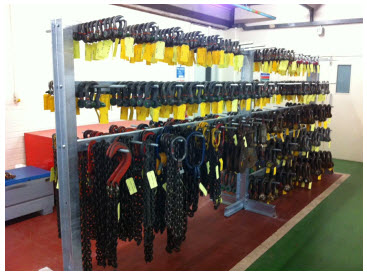 General Fabrication
We are available to manufacture one off or batch fabrications from supplied drawings or we can design and manufacture a product to your specifications. Please send your enquiry for a quotation.
Please contact us for details.
Rack Servicing
We are able to carry out rack inspections and servicing of racking systems. We are able to provide a detailed report of our findings.
Please contact us for details.
Talk to us
AGR Racking Limited
Unit 1
2 Timber Street
Dalton Lane
Keighley
West Yorkshire
United Kingdom
BD21 4LD
Tel: +44 (0)1535 669209
Fax:+44 (0)1535 609959
Have a Question?
If you have a question or a comment, please send us a message using the form below, and we will get back to you as soon as possible

Comments or questions are welcome.